Offers
Present - Why not give someone a 3 month trial allotment for an alternative birthday or Christmas gift. For just £30 they can have a go at growing and see if it is the thing for them before commiting fully.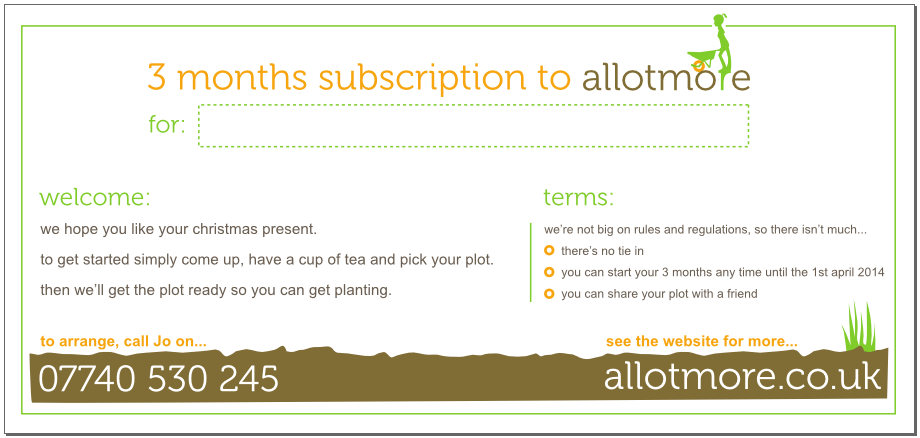 It could be a nice happy new year present to yourself as well, it's cheaper than the gym and you get lots of exercise digging in the fresh air and healthy food to show for your efforts.
There will be no obligation to join after the three months, but if you wanted to continue simply decide to pay the remaining membership amount for a full year or continue monthly
To see our regular Membership options click here.
Terms and Conditions
We know that winter isn't the best growing time and that no one wants to dig in the ice and snow so the 3 months can start any time in the year